Northwest Forensic Crash Reconstruction
A police officer and supervisor from 1990 until 2015, David Cavanaugh helped to establish, then supervised the Boise Police Department Major Crash Team. He is ACTAR accredited with more than 20 years' experience an expert witness.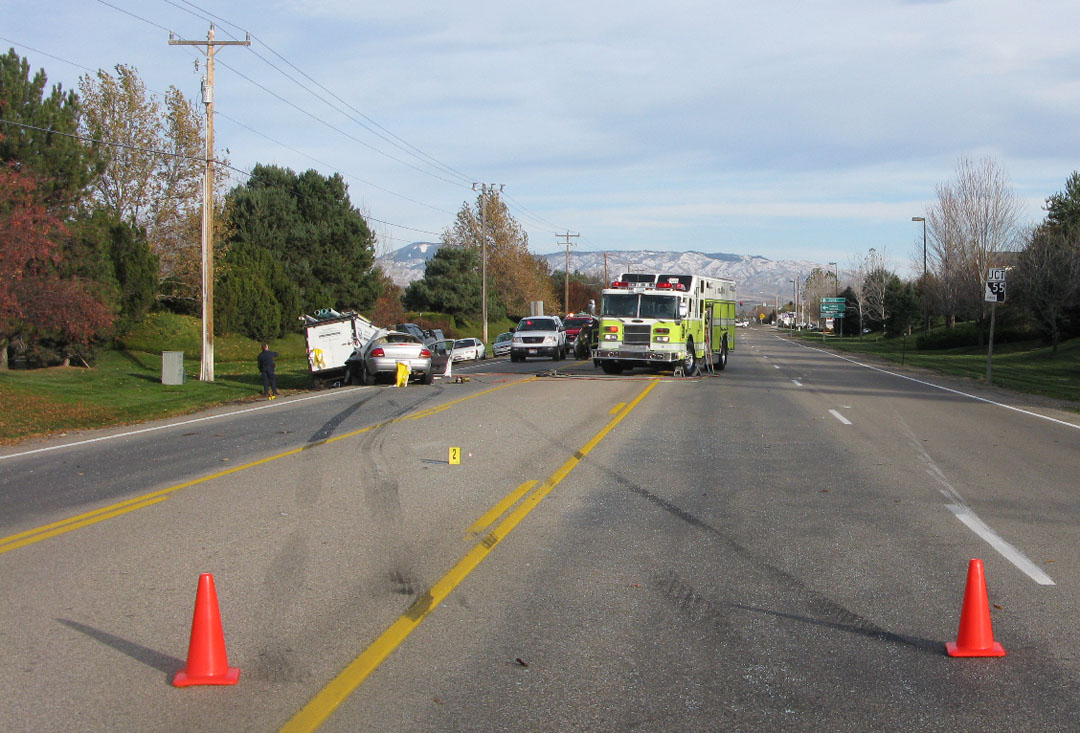 Initial File Review
No charge up to 30 minutes. Call or Text (208) 703-1548
More Information
C.V., Rates Sheet, and Exemplar Report available by request.
Forensic Crash Reconstruction
Based on available evidence such as roadway markings, vehicle crush analysis, physical injuries, data analysis, statements, and depositions we will prepare a comprehensive report which will aid you in any legal proceedings.
Video Analysis
Video analysis using Axon Investigate (formerly iNPUT ACE) video analysis software.  We are able to manage and interrogate the vast majority of your digital video evidence. Using this software, the trained investigator is able to analyze video for time and distance applications (using the VFR Lightboard, and Video Overlay), convert video for easy playback, to clip extraction, enhancement, analysis, report writing, and much more.
Evidence Collection and Preservation
Using Bosch Crash Data Retrieval (CDR) tools our investigator will collect data from the Event Data Recorder (EDR) if there is data available. Photographs, scans, and damage measurements will be collected at the same time. Please contact us for current rates.

Introduction to Event Data Recorders
Scene Capture
Our experts will use a DOT 3D scanner, and/or an LTI angle encoder system to measure the scene, vehicles and/or exemplar vehicles (if appropriate). We will then use FARO Zone 3D software to create a scale drawing with available data. The diagram may be printed in any size desired depending on your specific requirements.
Human Factor Analysis
This analysis includes, but is not limited to, perception and response estimates based on situational and empirical data tailored to the specific facts and circumstances of each case. Environmental factors such as visibility due to lighting, weather, roadside, or other obstructions. Using I.DRR software to assist with this process the results will be based on published, peer reviewed studies.
Comprehensive Documentation
We will study reports, statements, photographs, recordings, and court transcripts. We will examine the crash scene and, if available, the involved vehicles. As needed, we will re-interview involved parties. From this we will prepare a complete report detailing the factors which led us to, and which supports each of our conclusions.
© 2021 Northwest Forensic Crash Reconstruction. All rights reserved.